NYC Data Recovery Services; A data recovery company built on trust
We provide a wide variety of data recovery services to businesses and homes throughout New York City. Some of our satisfied clients that continue to trust in us for secure, confidential, and reliable data recovery are government agencies, educational institutions, corporations, and small-large sized businesses.
Our highly trained data recovery specialists have recovered data on some of the most complex cases in the field. These cases include burned hard drives, water damage, deleted file recovery, data corruption, crashed hard drives, viruses, broken hard drives, and electrical surges. The recovery rate is currently 97% on all previous cases, so you can confide in our level of expertise.
When your business needs data recovery, we are here to restore that critical data required to keep the business operating at maximum functionality. It is our mission to provide exceptional data recovery services when you need it the most 24 hours a day 7 days a week.
We have provided fast, secure, and reliable data recovery for government agencies, commercial banks, universities, law firms, and many other companies in the New York City area.  
Our main shipping location is 373 Park Avenue South 6th Fl New York, NY 10016 and we provide data recovery services to the following boroughs in New York City and surrounding areas:
New York, NY Data Recovery
Manhattan, NY Data Recovery
Brooklyn, NY Data Recovery
Queens, NY Data Recovery
Staten Island, NY Data Recovery
Bronx, NY Data Recovery
Why Choose NYC Data Recovery Services?
Aside from our 97% success rate, free no obligation data recovery service evaluations, 15 years of experience, no data no charge policy, we have several certifications that are worth mentioning. As a BBB accredited business, we are reviewed independtly to make sure we are doing what we saying we are. We provide documentation to the BBB for any of our claims on our website which is part of the vigorous process of becoming an accredited BBB company.
NYC Data Recovery Services holds itself to the hgihest security standards in the industry to ensure your data is protected before and after the recovery. We are a HIPAA compliant data recovery service in New York City offering the same data protection we offer to medical facilities to all of our clients. It is our standard process to provide each client with a data recovery terms of service which protects their privacy and data. Every security control is audited and checked routinely to validate our compliance with HIPAA laws and regulations.
ISO 4 Class 10 Clean Room in New York City
NYC Data Recovery Services operates an ISO 4 Class 10 Clean Room in NYC to show how serious we are about performing a safe and secure recovery. A clean room is absolutely necessary for a physical data recovery. In order to better understand why a clean room is needed for data recovery, we will offer you a scenario;
Data Recovery Customer A takes his hard drive to a data recovery company in NYC that does not operate an ISO 4 Class 10 clean room. The drive is opened and 1 particle of dust lands on the platter of the hard drive and the data becomes corrupted therefore resulting unrecoverable data and a failed data recovery.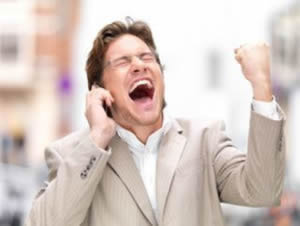 Data Receovery Customer B hands his drive over to a data recovery service that operates an ISO 4 Class 10 cleanroom. The drive is opened where there are no particles of dust in the air as the clean room prevents any environmental pollutants such as chemical vapors, microbes, dust, and aerosol particles for being present. The result; a successful recovery!


Which data recovery customer would you like to be? Look no further and choose the right NYC data recovery service company with one of the best track records in the business.
What's next if you need data recovery service in NYC?
If you have any questions regarding our data recovery services in NYC, you may call us at (212) 729-6594 or open a new data recovery case and we will send you further instructions via email. All emails are addressed within the hour. If you require immediate data recovery assistance in NYC, we suggest you contact our direct number to speak with a live data recovery case manager. .