Laptop Data Recovery New York City
---









---
Laptop Data Recovery Services In New York You Can Trust
Our NYC Laptop Data recovery experts are here to perform reliable data recovery on any manufacturer of laptops. With over 15 years of experience in the field, we stay up to date with the latest tools, software, and technology to ensure your business or personal data on your laptop is safe and back in your hands.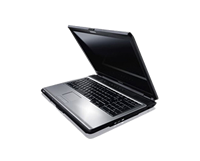 ---
How To Tell If You Need NY Laptop Data Recovery
strange noises coming from laptop
laptop displays unknown errors
data is missing from your drive
failure of laptop to boot up
sudden occurrence of crashes
water and fire damage, electrical surge
accidental deletion of important files
NYC Laptop Recovery Services Will Save Your Files
To ensure the highest success rate for data recovery on a laptop, turn it off immediately as soon as you suspect a symptom. Continuing to run a laptop with a failed hard drive can result in permanent irreversible damage. Contact a New York laptop data recovery services representative for a free consultation or fill out a free laptop recovery price quote to start the data recovery process immediately!
We Recover From All Laptop Manufacturers in NYC
Acer Laptop Data Recovery NYC
Gateway Laptop Data Recovery NYC
Emachine Laptop Data Recovery NYC
Mac Laptop Data Recovery NYC
Apple Laptop Data Recovery NYC
PC Laptop Data Recovery NYC
Dell Laptop Data Recovery NYC
Fujitsu Laptop Data Recovery NYC
Sony Laptop Data Recovery NYC
HP Laptop Data Recovery NYC
Compaq Laptop Data Recovery NYC
Alienware Laptop Data Recovery NYC
Lenovo Laptop Data Recovery NYC
IBM Laptop Data Recovery NYC
Panasonic Laptop Data Recovery NYC
Samsung Laptop Data Recovery NYC
Toshiba Laptop Data Recovery NYC
---