Recovery Deleted Files NYC
Deleted File Recovery New York City
---









---
We Recover Deleted Files From All Storage Devices In NYC
Everyone makes mistakes, and accidentally deleting files is an easy mistake to make. As soon as you realize you have deleted something of importance, you should turn off your computer or storage device immediately. Adding more files to your hard drive can dramatically decrease the chance of recovering the deleted files.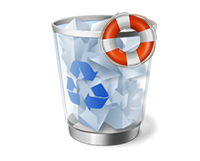 ---
3 Easy Steps For File Recovery
1) Turn off your computer or device immediately
2) Call us for a free consultation or fill out a free file recovery price quote
3) Ship us your device following our simple packaging instructions.
NYC File Recovery Provides The Following Services For Deleted Files:
Deleted Partition Recovery
Recover Deleted Documents
Recover Deleted Pictures
Recover Deleted Videos
Recover Deleted Music
Deleted File Recovery From USB
Recover Missing Files
Recover Deleted Files From Emptied Recycle Bin
Recover Deleted Files From Lost/Deleted Partitions
Recover Lost Files From Virus Infected Partitions
Recover Deleted Files From Crashed Hard Drive Or Hdd
---